We are focused on providing quality carpentry and building services. These testimonials support our commitment to clients.
What people say about us
"We engaged Craig (Director, Above all Carpentry and Building Services) to remove the existing roof and to build the new one. Craig was a huge help to us, not just for the work he did on our roof but also for giving us advice and guidance during our build. Right down to contact names and suppliers for materials. He was regularly in touch in the weeks leading up to the start of the project so that he could plan the work in. He was reliable and punctual and an excellent communicator. We were very pleased with the quality of Craig's workmanship. We would happily recommend Craig to anyone who is looking for a builder/carpenter".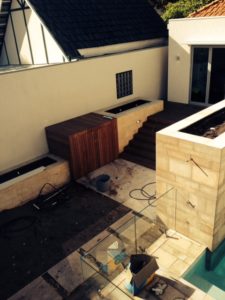 Stuart and Sarah Lowther, Kingsley
"Above All Carpentry and Building Services carried out all the carpentry work for our recent house development in Cottesloe. Some items were not straightforward and the manager Craig was able to foresee problems and resolve them with sound solutions to meet customer intent. The standard of work was always very good. We found that they had a professional approach, and work progressed on time and within budget".
John Le Cornu, Cottesloe
"Thank you for the work you have just completed in restructuring the roof carpentry of our home prior to re-tiling.  We cannot praise too highly the skill and attention to detail of you and your workers.  Your attitude to your various tasks, particularly in view of the record-breaking series of hot days through which    you worked was exemplary.  We would not hesitate to recommend your firm to anyone requiring a roof carpenter".
Michael and Lois Paris, Bedford
These are just some examples of testimonials for our high quality carpentry and building services. References are available upon request.
Call us now 0404 990 322